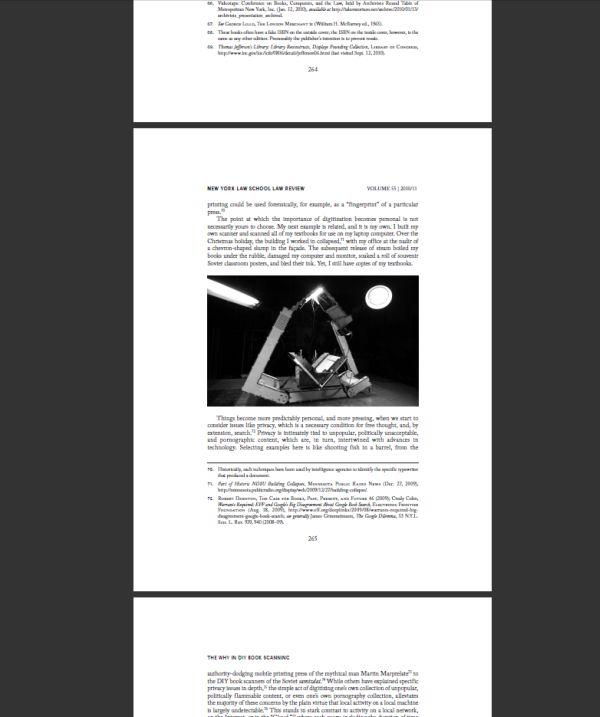 Today, Google announced the availability of their ebook store. Times, they are changin'…
Today, I proud to announce that my article "The Why in DIY Book Scanning" is now available [PDF] from New York Law School Review. In it, I tell the story of the DIY Book Scanning community and make an argument for why people should scan their own books, even when services like Google eBooks exist.
I am grateful to James Grimmelmann for well, a lot of things, to Noah Bicknell for helping me at every stage of writing, and to the editors for their insightful comments, patience, and hard work in bringing this article to press.