Like any reasonable person, my landlord wants a check shoved under an unmarked door in the basement. Problem is, at night an on the weekends, the door leading to the basement is locked. I am so motivated to pay my landlord that I jammed a credit card into the door to try to open it. Anyone who has tried this "trick" knows that 9 times out of 10 you just break off the damned card and the door remains locked.
As it turns out, Dana was just sponsored by GoPro, so I have around 7 metric shit-tons of GoPro garbage in my workshop. The lexan-like material that they use in their packaging felt flexible enough to be a good shim.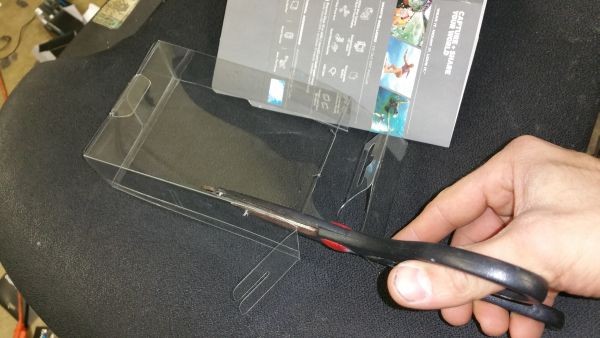 Dimensions unimportant. Big enough so you can grab on with two hands.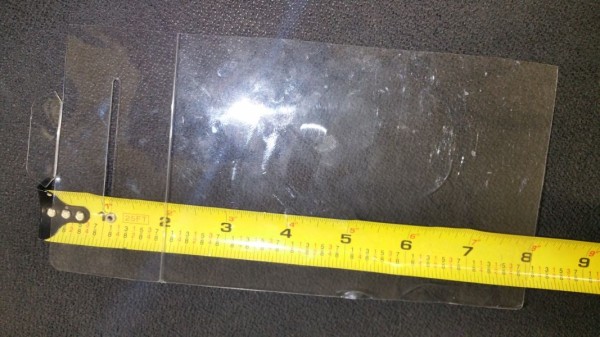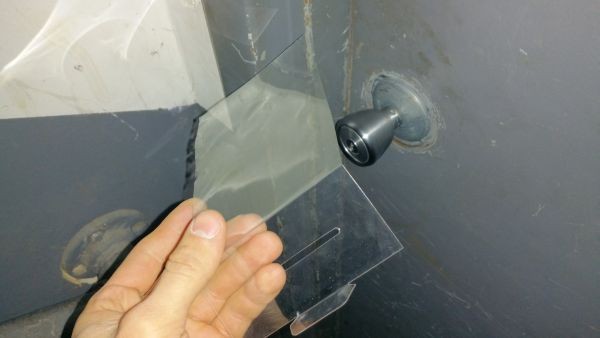 Start high above the latch and work down. Use force.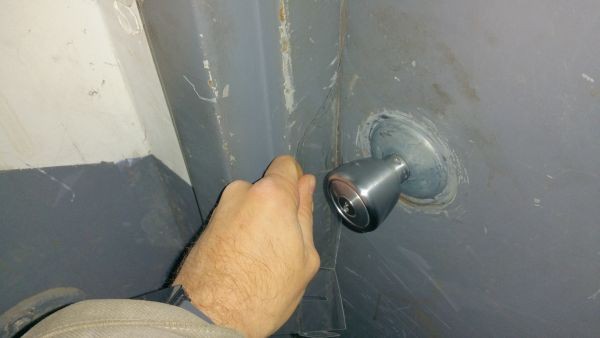 Yep.