There was an attempted suicide at ComiCon today. From the comments:
I only looked up and saw it because there were a bunch of people pointing their phones at the sky.
It made me realize that you could detect interesting events using nothing more than aggregate phone orientation data. Here's a graph of me rotating my phone toward the sky and back: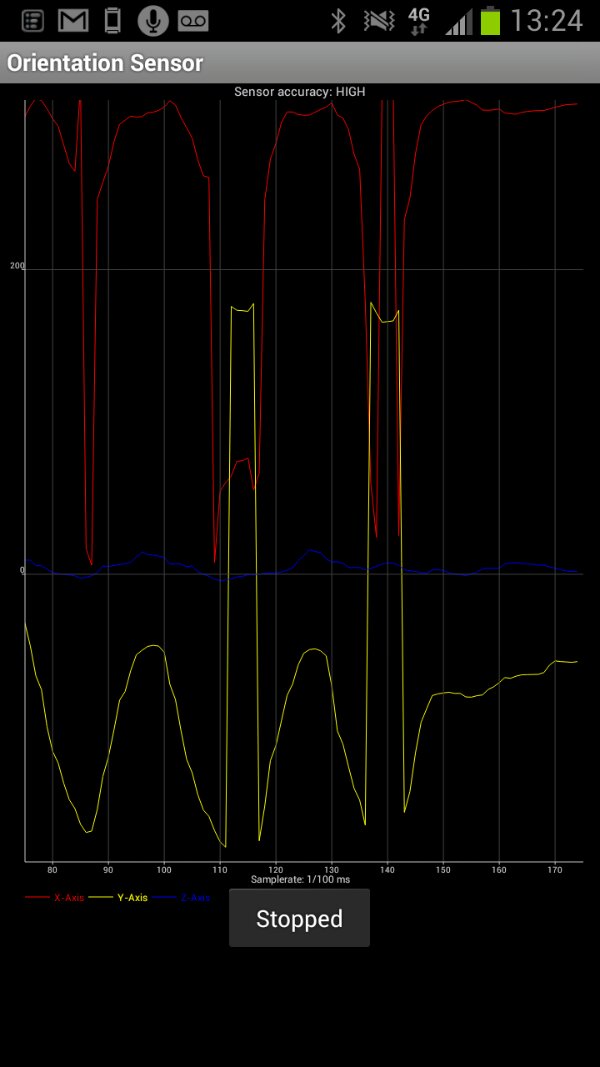 Let's say for a minute that you could easily get this data for groups of people. If lots of phones are suddenly held up/tilted skyward, you could infer that something interesting was happening.
To take things a step further, combine the orientation information with an image from the front camera-an image of the operator's face. You could analyze their expression. Presumably people would look distressed at disastrous events, and happy at birthday parties (might have this backwards…).