I'm outfitting my CNCRouterParts.com CRP4896 CNC router with home switches. The idea is to set up sensors such that the router can start from the same place every time, automatically.
I'm using these sensors. They are compact, encapsulated Hall Effect switches. They pull low when in the presence of a magnetic field.
Today's work was mounting these onto the router. I have the X axis done.
First, I measured out the extrusion on the router as well as the distance between the brush support bolts on the gantry stand. In each case, the distance was 1.5″. I drew up some adjustable braces in Corel Draw. I lasered a quick prototype from MDF to test the fit: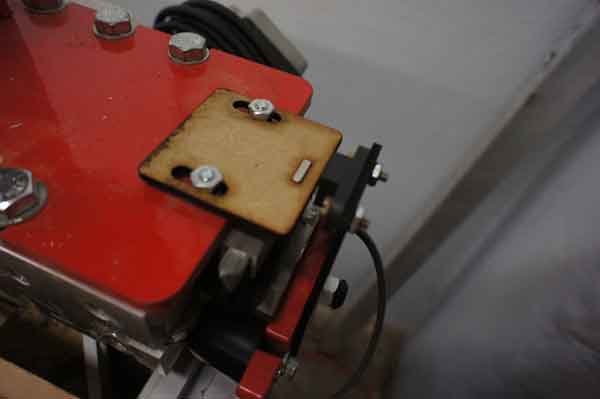 It fit well, and it worked, save for one thing – it was resting on top of the nuts that were holding the sweeper brushes in place. I adjusted the artwork to compensate.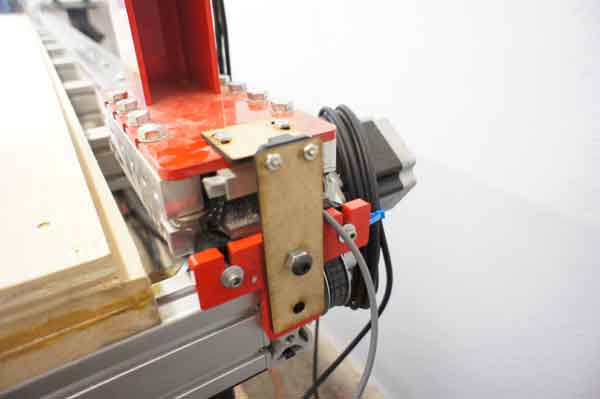 I then cut the corrected art from 1/4″ clear acrylic on my Epilog Zing and mounted it.
I secured the magnet in the slot with cyanoacrylate and tested the part. Worked. Now to connect it to Mach3 and the main driver board.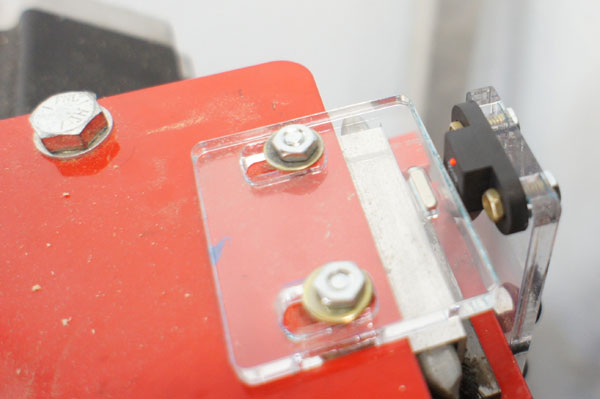 Tested out perfectly.
The artwork for the laser cutter is here. It's Open Hardware.