So I bought a couple of these cheap, cheerful chargers from Meritline. The tagline says "Black Mini USB Car Charger for iPod Nano/Touch, iPhone 3G/3GS/4 and Other USB Powered Products. One might assume that a USB charger is a USB charger. Ha ha ha, unfortunately not when Apple products are involved.
When I plugged the thing into my phone, the screen lit up, but did not indicate that the phone was charging – interestingly, it also did not think it was plugged into USB: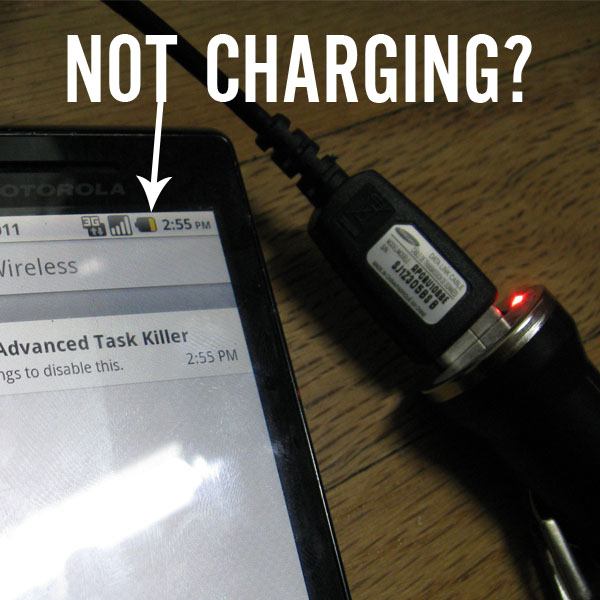 Here's what happens when you plug it into a normal USB port: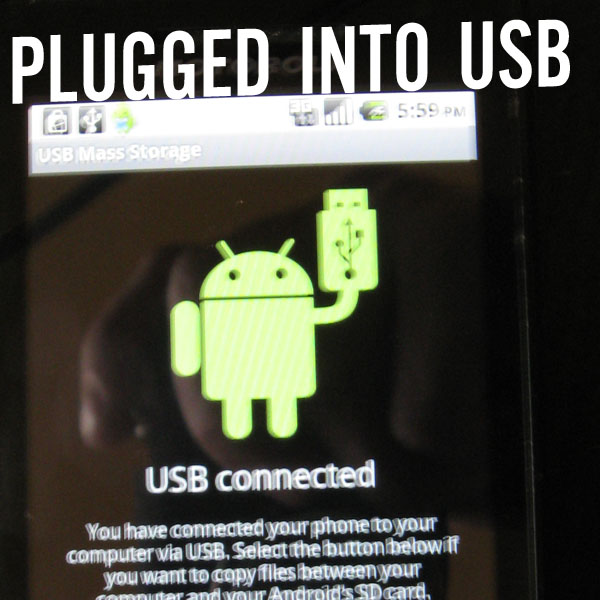 Here's what happens when you plug it into the factory charger: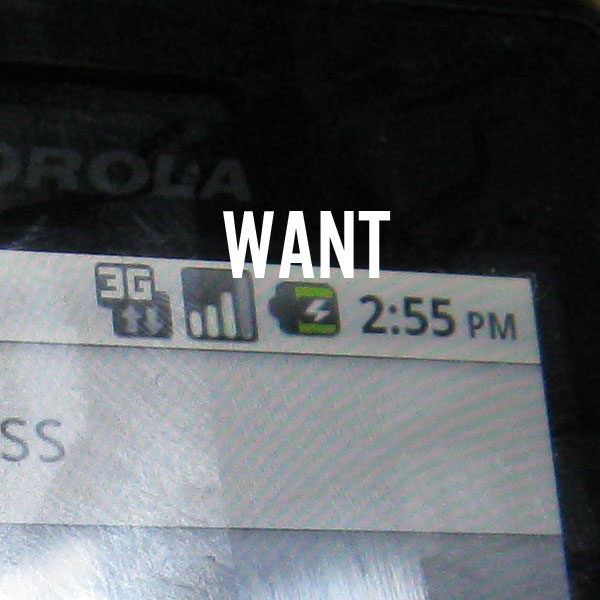 OK, so let's open the thing up and see what's wrong with it.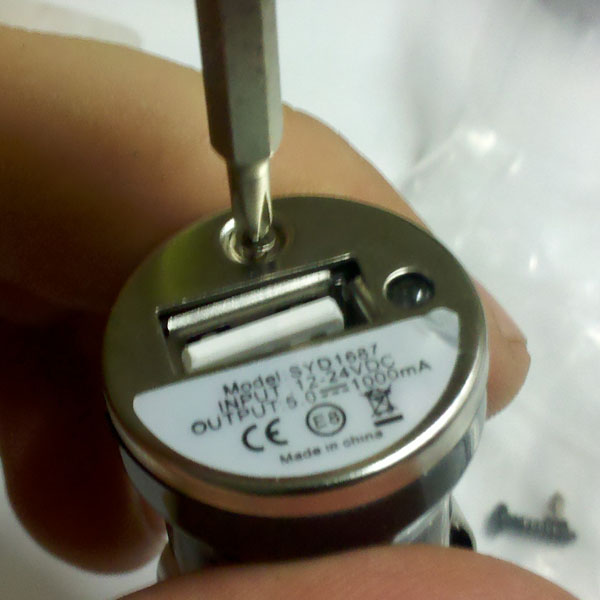 Always look under stickers for screws. This one was missing, but it would have been there in a properly-assembled charger:

Pop the metal plate off to split the charger housing open:

Oh, it's all naked now: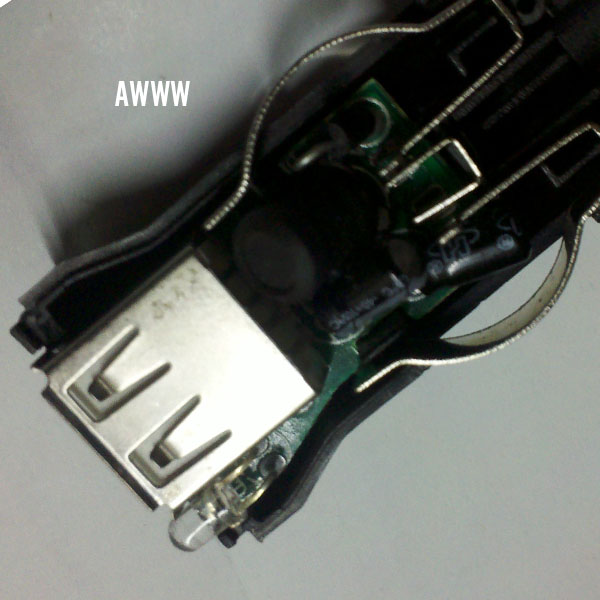 Alright, so here we have the important bits. An MC34063 switching regulator (datasheet, great article on hacking it and changing the output voltage for different projects), the usual voltage in/out stuff…. but HEY, what's that resistor network across D- and D+?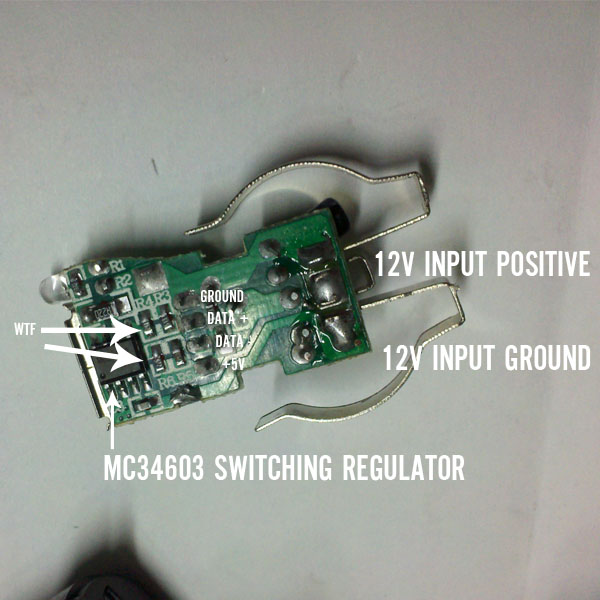 It reminded me of this post by Ladyada, where she detailed the "secrets of Apple charging". Of course, being Apple charging it is different than everyone else's charging in a way that breaks the whole freaking standard.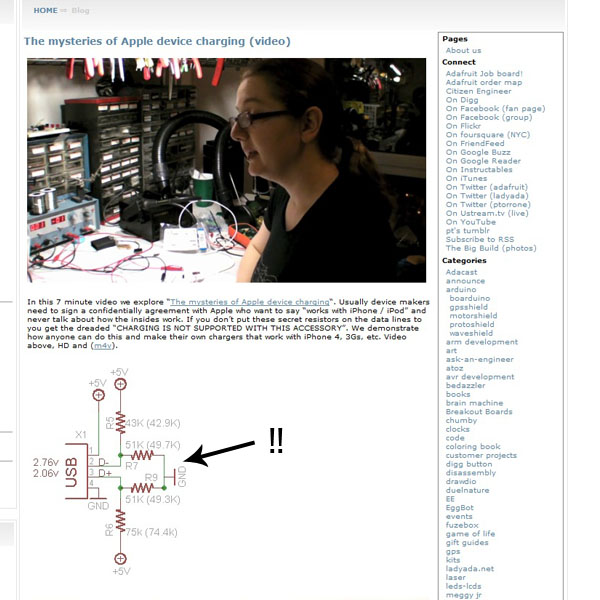 So what standard? The Micro USB charging standard. Here's the relevant section, quoted by user blue_led on the talk.maemo.org forums: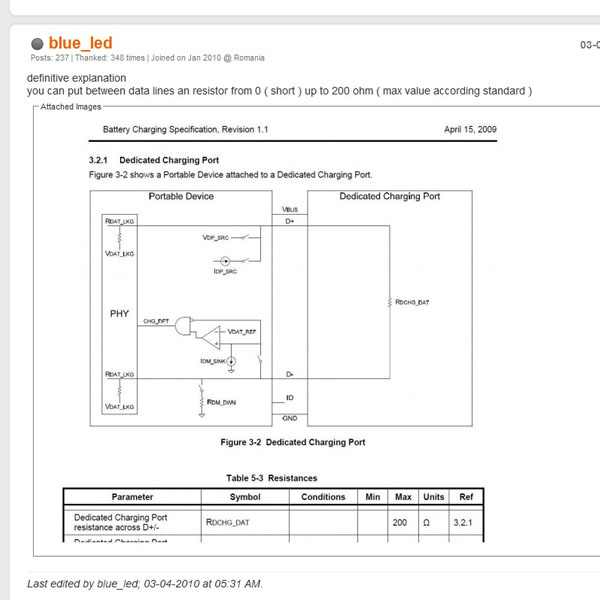 The standard calls for D- and D+ to be shorted together for full current, or for a resistor with max value 200 ohms to be placed across them.
Get out your fighting knife and cut that wretched resistor network off the D- and D+ pins. Take a blurry picture.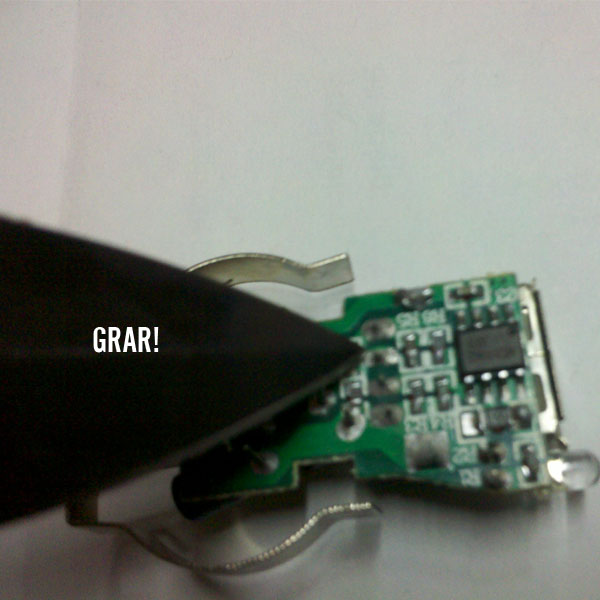 Solder a resistor across the two contacts. I've found that shorting the two contacts occasionally causes old devices to freak out, so it's good to use a small resistor. I chose 100 ohms, halfway between spec max and min.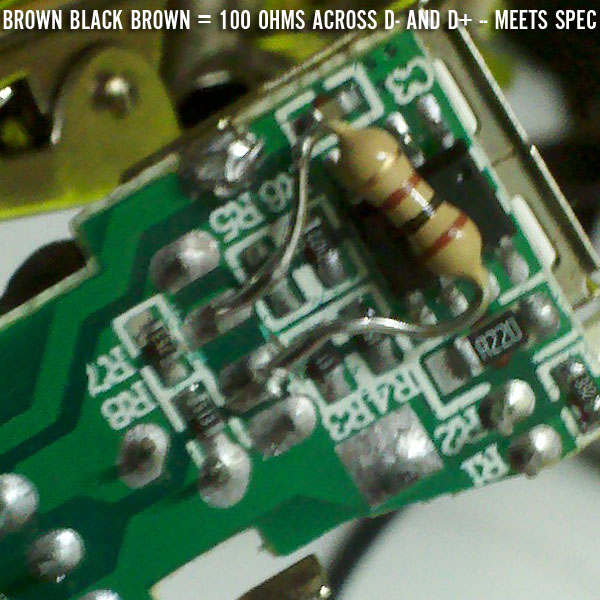 Check that your charger works. Oh, yeah, it does, because you've un-Apple-fied it.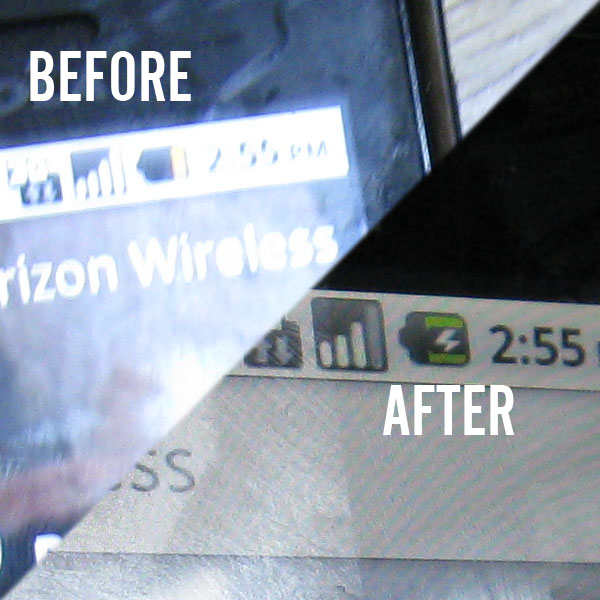 Making things like USB chargers non-standard has far-reaching effects — consequences that reach even non-Apple customers. In this instance, the modification was easy, but that is increasingly not the case.
Hack the planet.