Black Pants Productions with The Fakeproject Corporation of America presents:
YOU ARE NOT DEAD: A Guide to Modern Living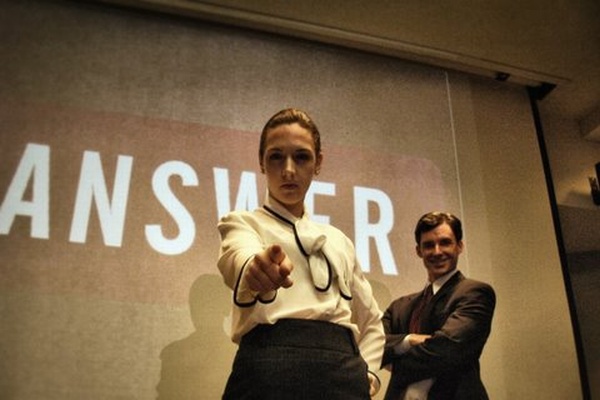 (Photos by Gabriel Collins!)
"Your dreams and dangerous notions, our cutting-edge advice"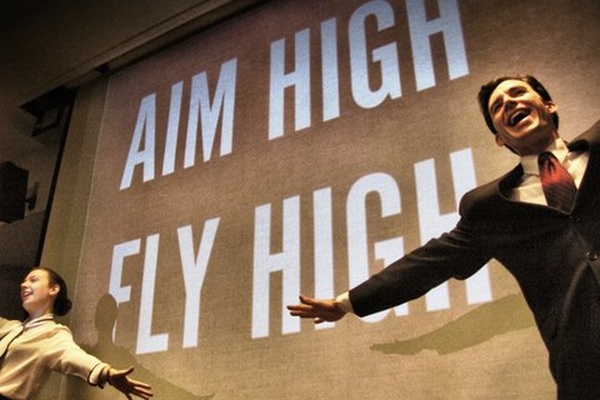 VANCOUVER, BC: You are invited to view and review Black Pants Productions' presentation of You Are Not Dead: A Guide to Modern Living, the theatrical wellness seminar.
You Are Not Dead is a site-specific, seminar-style performance inspired by civic duty propaganda, self-help manuals and popular theories on life management. Actors Adam Bergquist and Jessica Harvey will lead you through an efficient eleven steps that encourage you to embrace cognitive dissonance and be Not Dead. Topics covered include: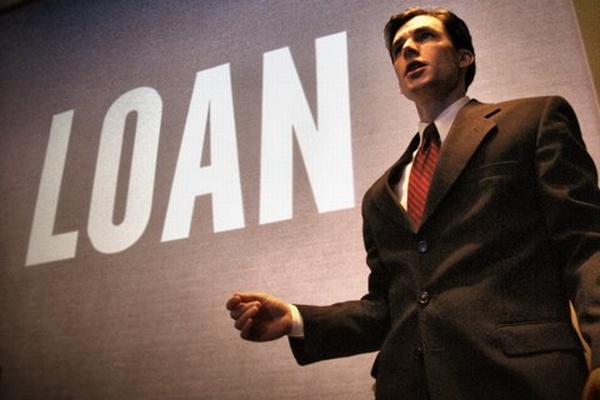 * Breaking the Five-Year Fail
* Assessing Your Mediacation
* Recognizing Your Debit to Society
* Stopping Identity Theft Before You Happen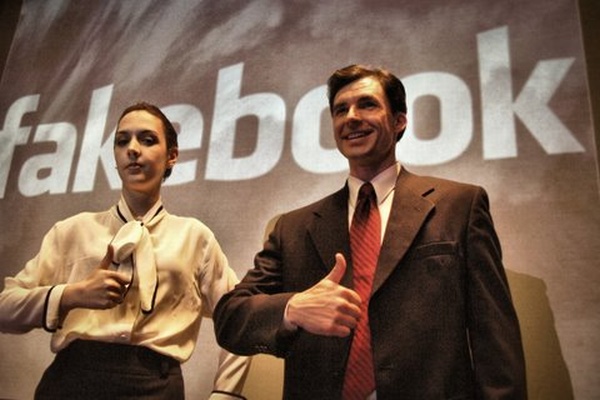 …and much more.
Based on an e-book of the same name by writer/librarian Meg Holle and musician/hacker Daniel Reetz, the dynamic theatrical adaptation of You Are Not Dead offers incisive and humorous social commentary on pop-psychology and superficial empowerment. Produced and directed by UBC graduate and Yvonne Firkins Award-winner Danielle Marleau (Black Pants). Adapted for theatre by Meg Holle and Danielle Marleau with dramaturgical contributions by Rachel Peake (Solo Collective). Original audio-visual presentation by Daniel Reetz, and PowerPoint AI programming by Brandon Marback.

The show runs May 27 – June 5, 2010. All shows at 7:30 p.m. except May 30 at 2:00 p.m.
Tickets $18/20 in advance at Tickets Tonight or $25 at the door.