This should have been posted weeks ago, but I've been busy moving and now busy helping some friends. Better late than never.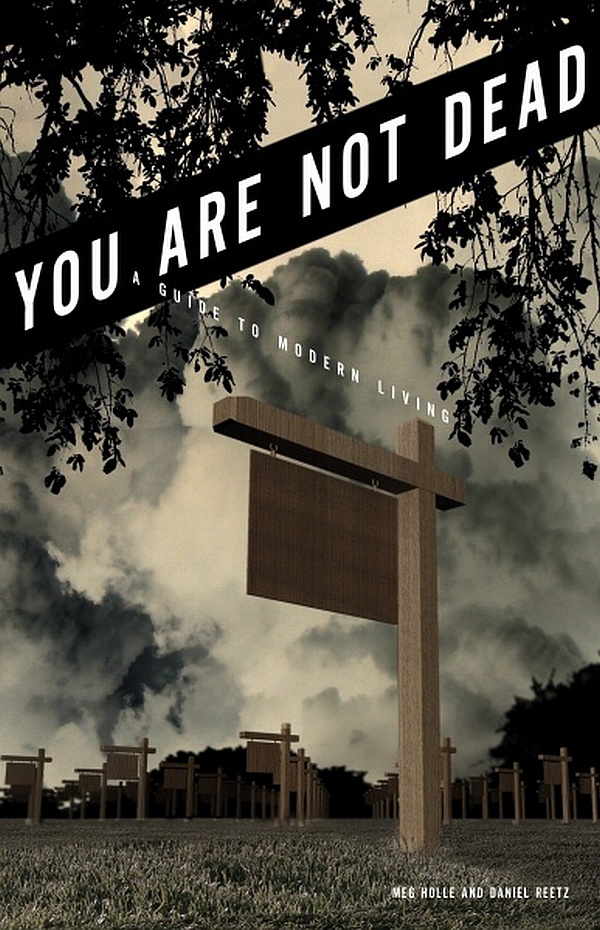 THIS week You Are Not Dead: A Guide to Modern Living hits the lecture hall stage as a live-action seminar/evil-genius play in Vancouver. The original project—a music, image and text collaboration I did with Meg Holle—was conceived and executed primarily in 2005, but my adventures in Russia put it on hiatus until its online release in 2008. Soon after it caught the attention of Black Pants, a theater company in Vancouver. Not to mention Metafilter, stumbleupon, and lots of other sites.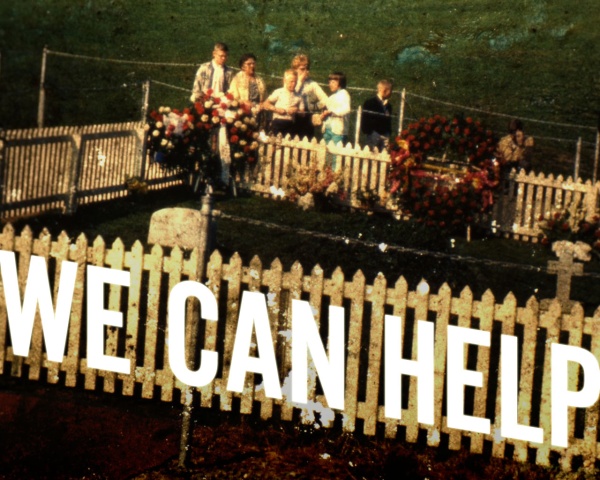 Over the past several months, we have worked furiously on adapting the project for live performance. The guide—a self-help manual meets social control propaganda—lends itself beautifully to an immersive, seminar-style experience of superficial empowerment and underhanded hilarity. Fakeproject Corporation representatives lead the audience through eleven steps of self assessment, attitude maladjustment, questionable life improvement and cognitive dissonance.
Check out the clickers I lasered for the faux personal response system: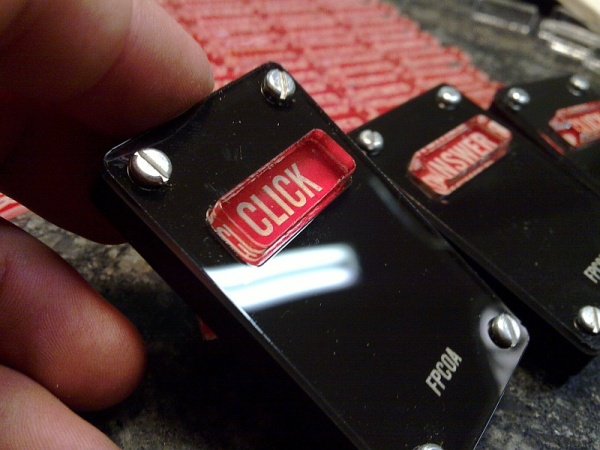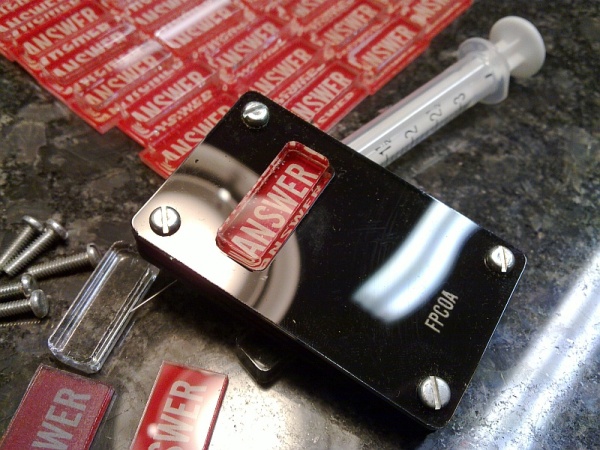 Illusory audience input is "collected" throughout the seminar by the HAL-like character PowerPoint, for which I created dozens of slides. Brandon Marback programmed the artificial intelligence for PowerPoint in Flash. These images and others are also incorporated into a printed version of the guide—fully expanded, deadly sharp and on sale.
(this is PowerPoint)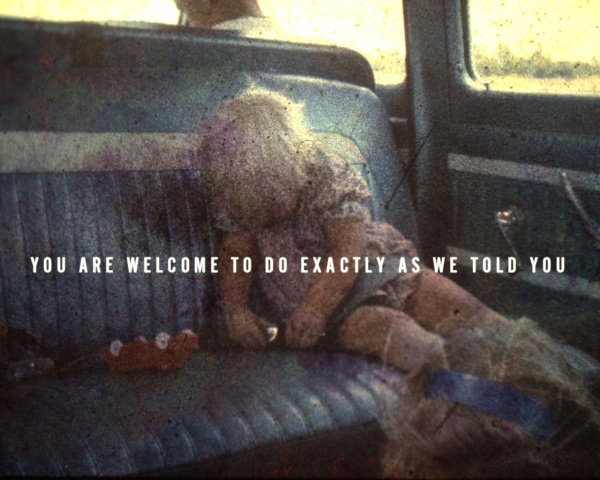 (this is the book)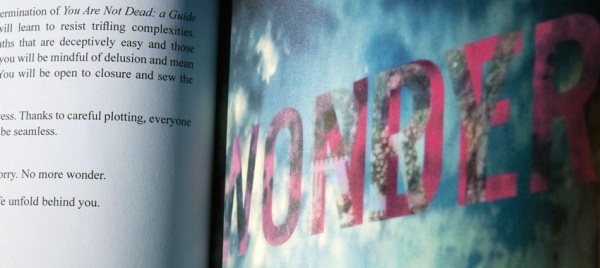 I went to Vancouver a couple weeks ago to tighten the screws on the technical bits at a test run of the show. Actors Adam Bergquist and Jessica Harvey are phenomenal. You don't want to miss this.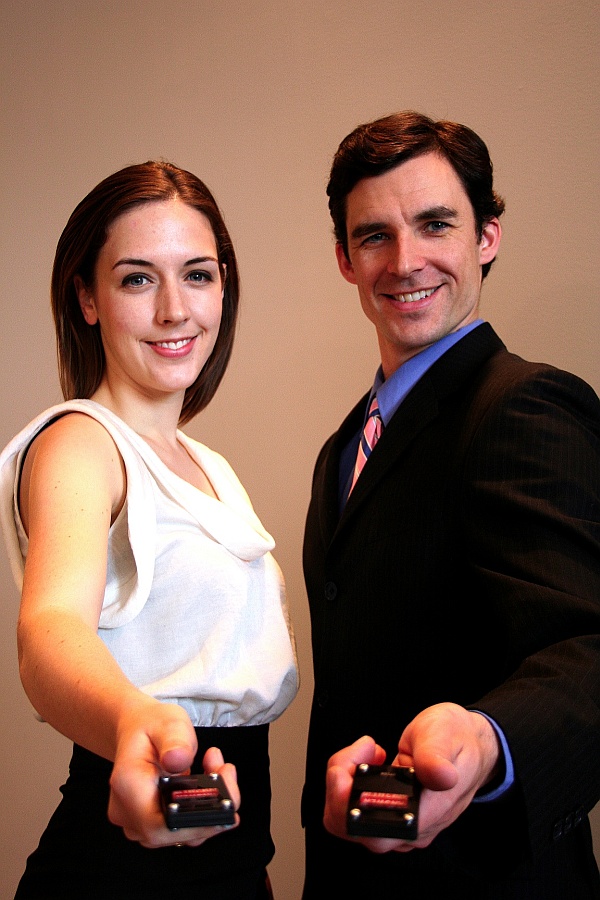 The show runs May 27 – June 4. Learn more. Hope to see you there — I'll be attending June 5th.