The Marantz PMD620 has a remarkable interface design feature — the "level" LED indicators at the top of the unit. With two LEDs and three states, they convey all the necessary information about recording levels, leaving the OLED screen free for other purposes and obviating the need for bouncing level meters or excessive attention to the display. Note that the same effect could not have been achieved with a single multi-color LED, as in bright, outdoor conditions, it would be difficult to discriminate the color.
Some pictures and explanation:
In the first state, the LEDs are unlit. This indicates that the signal level is less than ideal.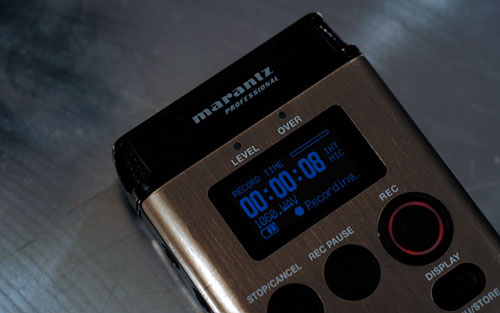 In the second state, the first LED indicator is lit. This indicates that the signal is at or above an acceptable level. (Thankfully, this level can be pre-set by the user).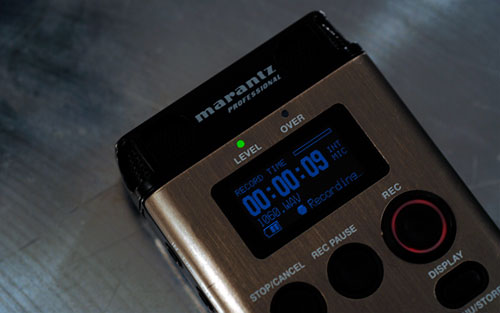 In the third state, the red LED lights up to indicate that the signal is clipping.